Every runner has a story. A story that brings them to the start line and fuels them as they cross the finish line.
New in 2017! FloSports will be at the finish line providing LIVE coverage of the 2017 Austin Marathon!
Follow the elite athletes as they battle it out on the road for a $10,000 prize purse. Following the elite athlete coverage, watch as over 15,000 runners complete their journey and cross the finish line and collect their finisher medal.
Two jumbotrons will be situated in the Finish Line Festival for friends and family to watch their loved ones cross the line on the big screen.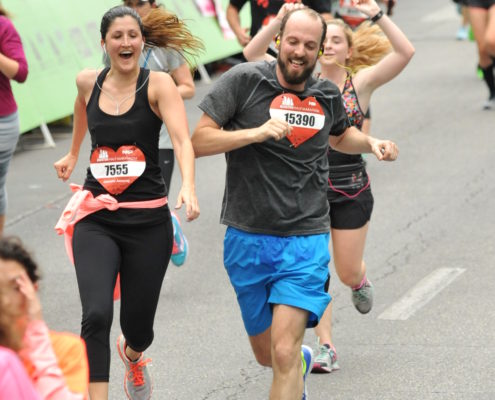 MarathonFoto will photograph you multiple times throughout the race course as well as before and after the race.  Smile when you see our photographers in the bright yellow vests and make sure your bib number is clearly centered and visible so we will be able to identify you.
Once you cross the line, be sure to keep smiling and head on over to capture your official race day finish photo.  
View and order your photos within 1 to 3 days after the race at www.marathonfoto.com.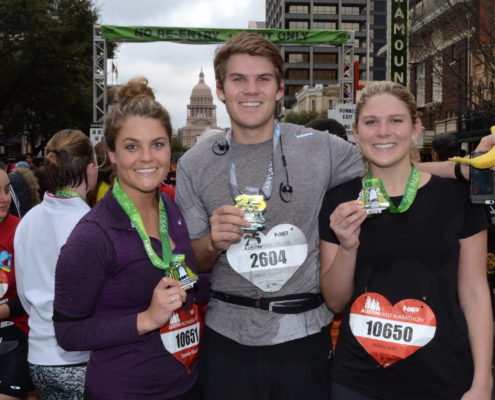 TriggerPoint team will be on site with all of the recovery products you need to maximize your recovery.
TriggerPoint products work with great for different parts of the body. Check out these products and find the one that is best for you.
New to the idea of foam rolling? Foam rolling keeps fascia healthy by circulating fresh, oxygenated blood through soft tissue for better movement and recovery. Foam rolling can be used to induce a variety of changes in the tissue, depending on the application of use. When compression is applied, blood meant for particular tissues will first be obstructed, and when the pressure is removed, nutrient rich blood will rush to the area to begin the healing process.
Check out their instructional videos and get rolling today.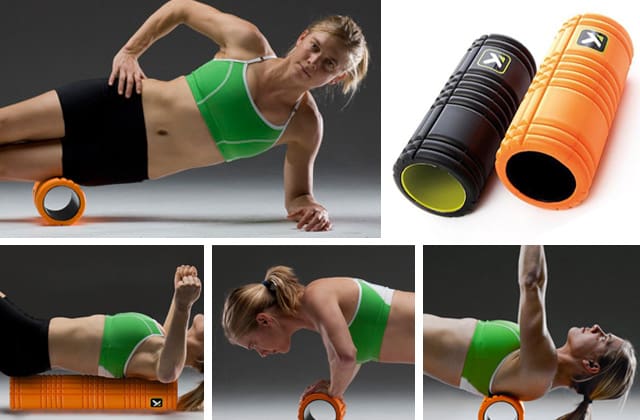 Past the Finish Line you will find the TriggerPoint Recovery Zone.
Pre-Book your post race massage with Austin Massage Company at a discounted rate.
Click here to book your post race massage.
10 min = $17.50
15 min = $26.25
20 min = $35.00
30 min = $52.50
Race Day massage sessions = $2 per minute for all time lengths