This year the Austin Marathon and Austin Half Marathon finisher medals, double as belt buckles! These fun medals come on a ribbon with velcro for easy conversion from display to everyday wear. Feel like a Texan and relive your time on course each time you wear it.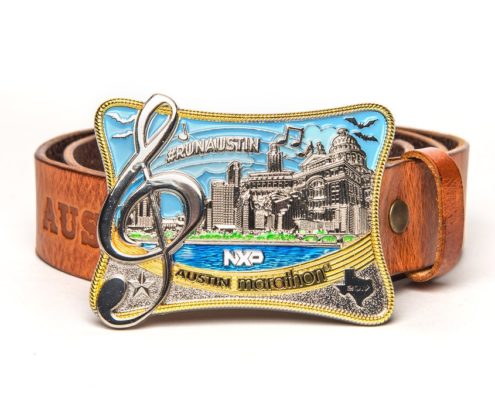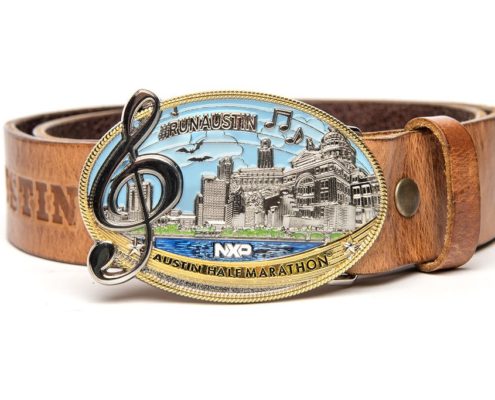 Rickshaw is the 2017 Official Boot and Belt Sponsor for the Austin Marathon!
Rickshaw worked very closely with the Austin Marathon to design and produce a high quality  leather belt that looks great with the belt buckle-inspired finisher medals that will be given out at this years race.  We engraved "Austin Marathon" and two large Texas Stars into the leather so it really gives the finishers a way to show off their accomplishment in a fun and cool Texas way.
Belts (without buckles) are currently available for pre-purchase online and will be available for pick up at the expo and during race day. There is a limited supply of only 200 leather belts so get them now and show off your hard work for years to come.
Good news –  Rickshaw Boots still has select sizes available of the 2017 Austin Marathon Belts so you can show off your Belt Buckle Inspired Medals year round.. If your size is sold out,  they will also be taking backorders for another week –  Click Here to Make Your Purchase