Don't let the Austin Marathon festivities leave you hangry. We've got your brunch grub needs covered! Whether you're craving tacos or pancakes, there's something delicious nearby to fill up and refuel with carbohydrates and protein. So don't delay – treat yourself to a chill brunch sesh at one of Austin's fab restaurants today!
Our staff has rounded up some delicious eats for you marathoners that will fill those empty stomachs in no time – so grab yourself a plate (or three) as part of your weekend adventures.
The Cowboy Breakfast is a spectacular and hearty spin on a full English breakfast (the cilantro butter, YUM). For a sweeter tooth, you can't go wrong with their gluten-free pancakes, either.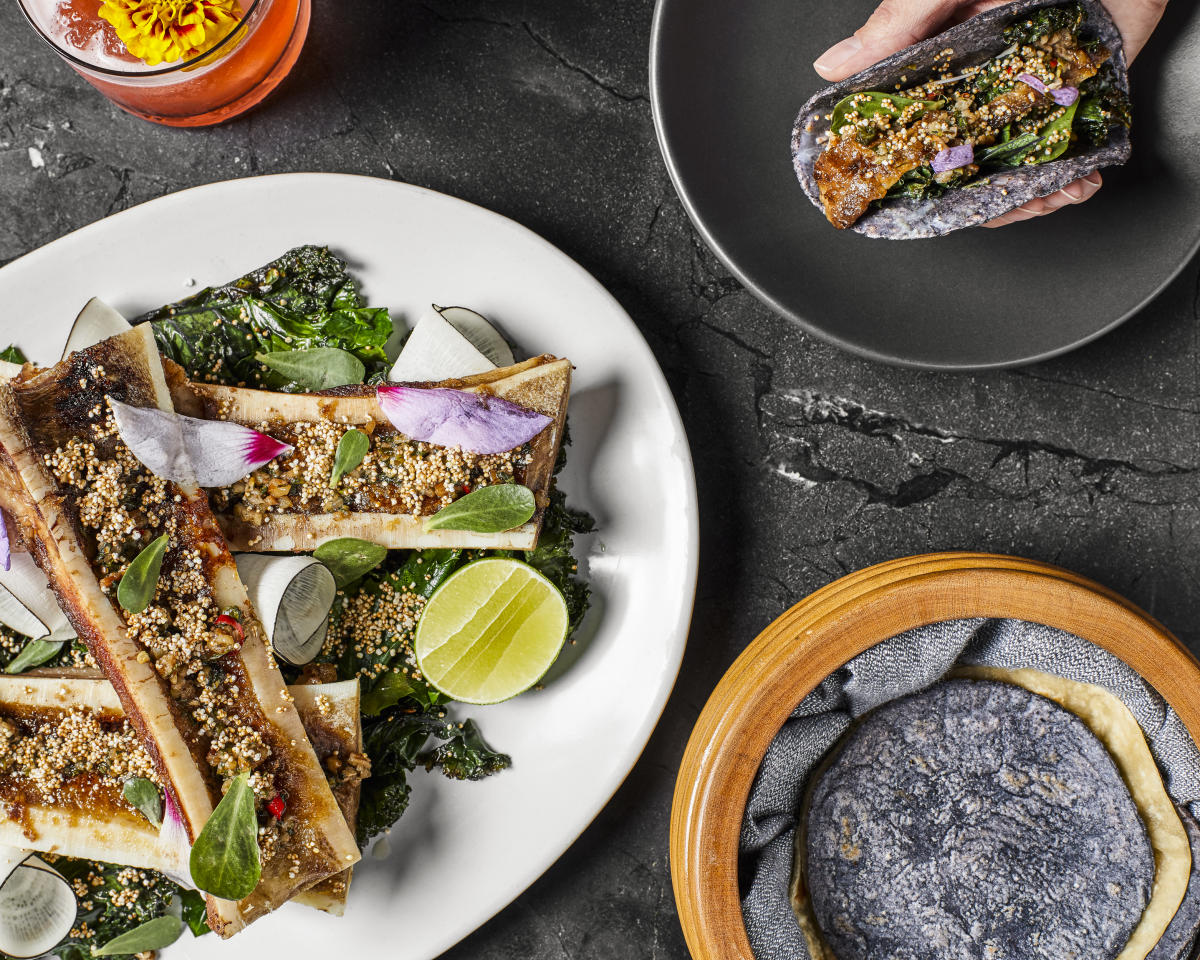 The sleek downtown restaurant lead by chef and runner Philip Speer and rolls out its brunch menu Sunday from 11 a.m. to 3 p.m. You might even see Philip on course with @comedorrunclub.
The menu includes a Masa Madre Waffle with fig jam, brown butter, and fresh figs; a huitlacoche omelet; carnitas tacos; carne asada and eggs, and more.
The menu is a little fancy with dishes like barbecue shrimp with grits and poached eggs, French toast, and a lobster omelet. The restaurant is open for indoor and outdoor dine-in services. Brunch hours are from 10:30 a.m. to 3 p.m. Saturday and Sunday.
1707 E 6th St
Austin, TX 78702
Simple yet delicious, this old Austin staple brings the heavy hitting for brunch. Pick from your favorite breakfast taco or from plates like chilaquiles.
1511 E 6th St.
Austin, TX 78702
The migas plate at Cisco's is a fantastic go-to. No frills, quick, inexpensive, and absolutely delicious. Cisco's has been a staple of East Austin for over 6 decades. In fact, it has been said that many of the deals made in Texas government occurred in the back room of Cisco's over coffee, biscuits, migas, and huevos rancheros.

Delicious, fresh, clean food that will make you feel as good as it tastes! The gluten-free banana pancakes are pretty mind-blowing. True Food aims to deliver healthy, clean, locally sourced food, and honestly, they deliver!
The fluffy buttermilk biscuits in Phoebe's Benedict will draw you in but it's the killer hashbrown casserole that will keep you coming back to Phoebe's. Also recommended: their cornbread muffins. Delish!
Located at the gorgeous South Congress Hotel, Mañana has incredible coffee drinks to give you that extra pep you're looking for. The Chocolate Fronks Milk Latte or the Nitro Cold Brew is the way to go. Why not also treat yourself to a vegan banana snickerdoodle while you're at it. 
1700 South LamarAustin, TX 78704
1109 East 5th StAustin, TX 78702
3800 North LamarAustin, TX 78756
Treat yourself to their signature pancake flight: Pineapple Upside Down, Blueberry Danish & Sweet Potato pancakes. Better yet, choose your own flavors! You can't go wrong with pancakes at Snooze. 
More Honorable Mentions
Taco Deli
Suerte
Vera Cruz Tacos
Matties
Bird Bird Biscuit
Juan in a Million
Peached Tortilla
https://48d435.p3cdn1.secureserver.net/wp-content/uploads/2022/01/1258711_Austin-Marathon-Blogs-1-3_v3-495x400_121421.jpg?time=1695836844
400
495
AustinMarathonAdmin
https://48d435.p3cdn1.secureserver.net/wp-content/uploads/2018/11/RBG-color-website-header-340x156website.png
AustinMarathonAdmin
2023-01-26 09:00:38
2023-01-31 17:33:25
Best Brunch In Austin